May 10 | Evan | 1 Comment |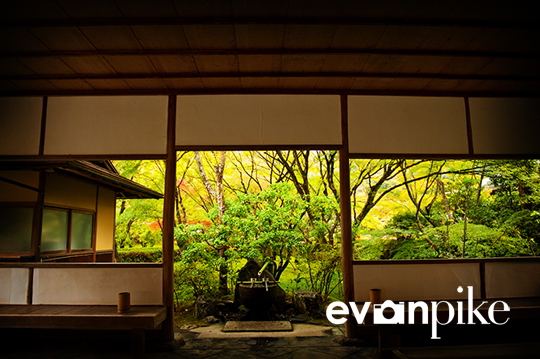 Going to Japan in the summer of 2012?  Me too!  I will be traveling to Japan this summer in July to visit friends before they leave Japan and also to see family in Tokyo.  If you were to hire me for a custom tour of Japan, normally you would be charged my travel fees to fly to Japan, but I have racked up quite a bit of air miles, and since I am going to Japan anyway, this is a great chance to get a significant discount on custom tour of Japan.  Since  I will be in Japan anyway for personal reasons, I thought I would make myself available for some custom photography tours of Tokyo or Kyoto (or possibly other places) and also I will be available for portrait sessions in Tokyo or Kyoto. Tentative dates are the last two weeks of July of 2012, but I have a little flexibility on either side if contacted early enough.  Here are a few of the services I can provide this summer for you during your travels to Japan.
Photography Tours of Japan —  Helping to navigate to around Tokyo, Kyoto or possibly other areas of Japan with photography in mind. 2 day minimum of guidance around Japan.
Tokyo Food Tour  —  Some of the best (and worst) experiences of my life have been eating around Tokyo.  Everything from hole in the wall, to restaurants with Iron Chefs, I've done my fair share of eating around Tokyo.   With so many food choices in Tokyo, to say it is overwhelming is an understatement!  I will help create the ultimate foodie tour with you around Tokyo and of course helping to navigate Tokyo.  Whether you are in search of sweet, spicy, sushi, fried, vegetarian, upscale or food-carts, I can make it happen!  Minium of 6 hours.
Tokyo or Kyoto Portrait Session —  Don't really need a guide but want to get some photos to document your wonderful trip in Japan?  I will be available for portrait or family portrait sessions in Tokyo or Kyoto.
Need help with something else while in Japan?  Chances are I can help you make the most of your trip to Japan!
Since I am going for some vacation as well, I am accepting a very limited number of bookings for Japan this summer, so contact me ASAP to get your Japan experience started!