Looking forward to the 2024 Cherry Blossom Photo Tour of Japan! View the trip report from 2023 cherry blossom tour of Japan or 2019 cherry blossom tour of Japan or trip report from the 2018 Cherry Blossom Photography Tour of Japan or the 2017 Cherry Blossom Tour of Japan report or the 2016 Cherry Blossom Tour of Japan!
Cherry blossom season in Japan is a magical time of year when a sea of white and pink flowering cherry blossom trees sweeps over the entire country. This tour is planned for a small group of photographers, with a maximum of 7 participants plus your guides, to provide a mixture of landscape, street, and portrait photography in various areas around Japan during this spectacular time of year. Exploring different areas in Japan during the full bloom of the cherry blossoms has also been taken into consideration. However, we also plan to visit areas and have options for cultural experiences that will be incredible with or without the cherry blossoms. After all, just like other weather-related forecasts and yearly averages, it is impossible to always forecast correctly so far in advance.
That being said, with the different places we plan to visit, we should have good timing for at least some, if not all, unless the cherry blossoms bloom a couple of weeks early or late. Additionally, there are many varieties of cherry blossoms, and some bloom earlier than others. Therefore, even within cities, certain locations will offer better photographic opportunities than others, and it is best for us to remain flexible!
It is not enough to simply visit and photograph Japan, so I will arrange some opportunities to experience the local culture and customs. Some possible cultural experiences include specially arranged cooking lessons, introductions to traditional Japanese art and music, demonstrations by traditional swordsmiths, and more. I will gather feedback from the group to determine which experiences generate the most interest.
Overall, Japan is a very safe country that welcomes tourists from around the world with open arms. Public transportation, though it may seem overwhelming at first, especially in Tokyo, is fantastic and punctual. The food is (mostly) delicious, and there are usually plenty of options available. Most dietary restrictions can be accommodated while visiting Japan, but please make sure to contact Japan Photo Guide as soon as possible with any restrictions or allergies. Since we started helping tourists experience Japan in 2005, everyone has expressed their love for Japan and their desire to return during a different time of year (and some have already done so)!
Intro & Highlights
2024 Cherry Blossom Photo Tour | 15 days, 14 nights
Tokyo | March 23rd, 3 nights
Shizuoka Fuji | March 26th, 2 nights
Miyajima | March 28th 2 nights
Himeji | March 30th, 1 night
Kyoto | March 31st, 4 nights
Kawaguchiko | April 4th, 2 nights
Tour Itinerary
For the 2024 Cherry Blossom Tour, our itinerary includes Tokyo, Miyajima, Himeji, Kyoto, Shizuoka, and Fuji Five Lakes before returning to Tokyo. Each location will offer photography opportunities during sunrise and sunset. However, as with any photography trip, the specific plan may vary slightly depending on factors such as lighting, weather conditions, and, most importantly for this trip, the blooming status of the cherry blossoms. I have carefully selected locations that not only benefit from the presence of cherry blossoms but also offer other attractions and scenic spots to appreciate, enjoy, and photograph, even if the cherry blossom timing deviates significantly from an average year.
Tokyo | 3 nights
We will spend three nights in Tokyo to allow you some time to settle in and explore Japan's vibrant capital. If New York is known as the city that never sleeps, Tokyo takes that to another level with its constant energy and dazzling lights. It offers an abundance of food experiences that you couldn't even hope to try in one trip. Considering its immense size (greater Tokyo area is around 35 million people), Tokyo impressively maintains cleanliness and safety while providing efficient and punctual public transportation.
Although we could spend the entire trip in Tokyo and still have plenty to do, see, experience, shop, and eat, we will allocate two days for now. We will return to Tokyo at the end of the trip, allowing you to enjoy some shopping on the last day without having to carry your purchases throughout the journey. Depending on the cherry blossoms' blooming schedule, we will make adjustments to our specific visiting locations. Additionally, based on the group's interests, I highly recommend a cooking lesson with a Japanese chef in her home, as it is a fantastic cultural experience. There are also other options available, such as tea ceremonies and learning to play traditional Japanese instruments, which I can recommend depending on your preferences.
Miyajima | 2 nights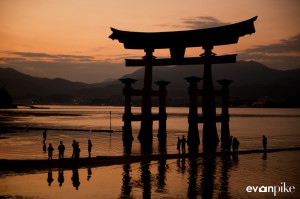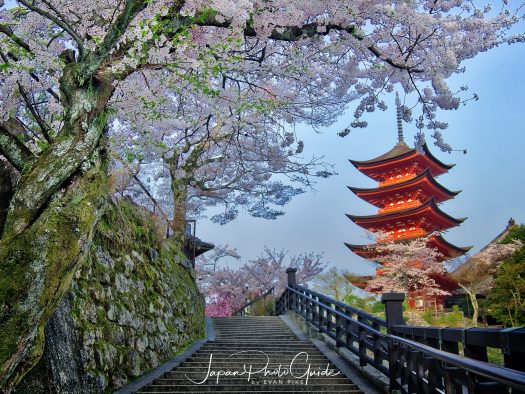 We will travel from Tokyo to Hiroshima via bullet train, and from there, we will embark on a short ferry ride to the picturesque island of Miyajima. Miyajima is widely regarded as one of the three most scenic places in Japan, thanks to its iconic torii gate that appears to float in the sea during high tide and becomes accessible to walk up to during low tide. Additionally, Miyajima is home to a population of wild deer that roam freely across the island. While the island can get crowded with tourists during the day, it transforms into a tranquil haven in the early morning and late evening, once most visitors have left.
During our stay, we will spend two nights on Miyajima, allowing us to explore the island as well as visit Hiroshima. It is important to note that the Great Torii gate in Miyajima is currently undergoing renovation. If it appears unlikely that the renovation will be completed during our visit, we will adjust our plans accordingly and include alternative locations for those two dates.
Himeji | 1 night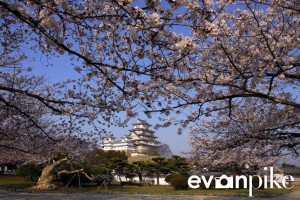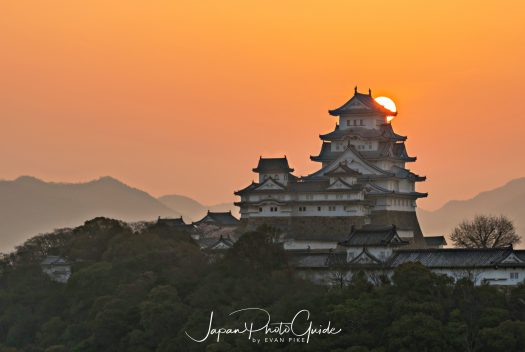 Miyajima is the southernmost destination on our itinerary for this trip. We will make our way back north to Himeji, once again using the bullet train. Himeji is not only home to one of the most spectacular castles in Japan, but it also boasts exceptional cherry blossoms. Himeji Castle underwent a massive restoration project in 2015 and now looks better than ever! We will explore various locations in Himeji that offer breathtaking views with or without cherry blossoms, and if we're lucky, we might capture stunning sunrise or sunset shots. Additionally, there are some serene cherry blossom spots near Himeji Castle where we can go early in the morning for isolated cherry blossom photos and pictures of pathways and streams adorned with cherry blossoms.
Kyoto | 4 nights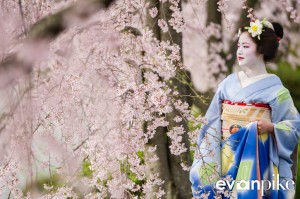 We will spend 4 nights in Kyoto, which holds a special place in my heart as my favorite city in Japan, and perhaps even the world. Kyoto offers a delightful blend of modernity and traditional Japanese culture, accompanied by a culinary scene as rich as the city's history. It is truly a unique destination!
Some of the highlights in Kyoto include breathtaking temples and shrines such as the Golden Pavilion, Ryoanji, Nanzenji, Kokedera, and Fushimi Inari Taisha. We will also explore the historic districts of Kyoto, including the enchanting Geiko District (known as Gion), the beautiful Higashiyama neighborhood, and the serene Path of Philosophy.
Depending on availability and the group's preference, we can arrange a portrait session featuring a Maiko (an apprentice Geiko) or have Japanese models dressed in traditional Japanese attire. Additionally, another cultural experience we can explore is visiting a genuine swordsmith for a brief demonstration.
Kyoto offers an abundance of captivating experiences, and we will ensure to make the most of our time there, immersing ourselves in its rich culture and capturing its beauty through photography.
Shizuoka and Fuji Five Lakes Mt Fuji | 4 nights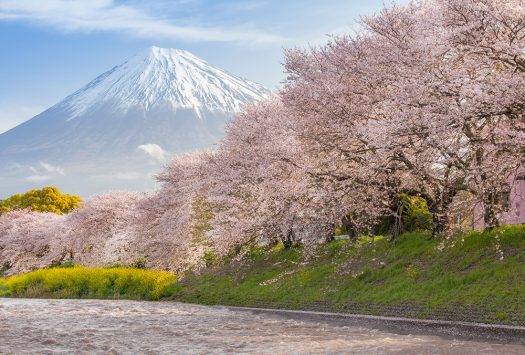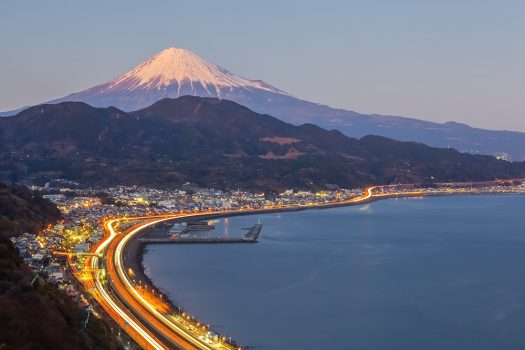 We spend 2 nights in Shizuoka prefecture in search of breathtaking views of Mount Fuji. Our primary objective is to capture stunning vistas of Mount Fuji adorned with cherry blossoms. Therefore, our schedule will be adjusted accordingly based on the blooming status of the cherry blossoms and the weather conditions. In the event that the cherry blossoms are not in optimal condition, Shizuoka offers the opportunity to capture fantastic cityscapes featuring Mount Fuji as a majestic backdrop.
Extension
There is currently no extension planned though if you are interested in help with something for yourself, please contact me!
Accommodations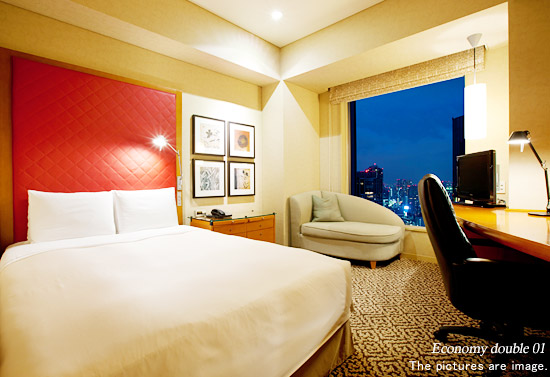 While Japanese accommodations are typically smaller than other countries, we will stay in a combination of Japanese Ryokans and "Western" style hotels, that will typically be 3 or 4 star accommodations. Japan is generally a very safe country, but certainly all of the places we will stay will be in safe locations as well as being convenient to our trip itinerary and being comfortable. Here are a few of the hotels I often reserve to give you an idea of the types of accommodations you can expect as an example, not necessarily where we will stay this trip:
Tokyo | Royal Park Hotel, The Shiodome
Kyoto | Royal Park Hotel, Kyoto
Miyajima | Grand Hotel Arimoto

There are some areas of Japan where we will not be able to find hotels to stay in as nice as these or times when we may sacrifice slightly on luxury in order to spend more time sleeping (in other words, staying closer to our photography locations in Japan), but all accommodations will be clean, safe and comfortable enough to get good night's rest.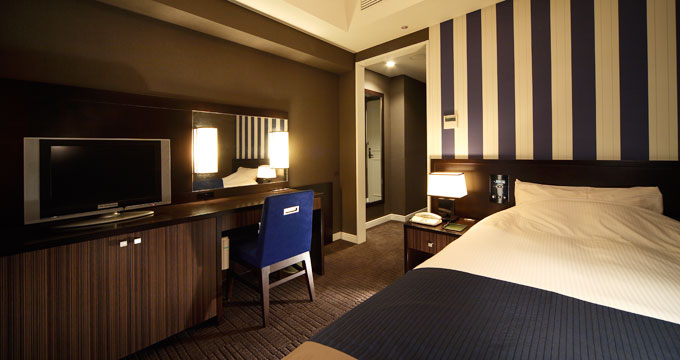 Again, these are just examples and not necessarily where we are staying. Please contact me should you have concerns or questions about where we are staying for the photography tour of Japan.
Hotels and Rate of Japanese Yen
Planning a photography tour to Japan takes months of preparation and research. I usually start the process with my travel agency about 9 - 10 months before the tour of Japan is scheduled to start. This means the exchange rate of Japanese Yen can change quite a bit in that time. If the rate does trend in a considerably unfavorable way, instead of asking for money, I try to find more reasonable hotels tend to pick more 3 star than 4 star accommodations and if the opposite, we will end up in either slightly nicer places or more convenient locations. Again though, all accommodations on our photography tour of Japan will be clean, safe, in a good location and well reviewed!
Investment
Cherry Blossom Tour (14 nights) | 6700

Single Occupancy Fee | $700 USD

Small Group Fee for 4 Pax or less | $500 per person USD
Your investment per person, for this tour included:
3-4.5 star accommodations for two people per room. Single rooms are available for a supplement of $800 USD and are due to availability.
Services of your photo leader and other local guides when applicable.
Chartered bus/car transportation on most days.
Bullet train (shinkansen) tickets when necessary.
Breakfast everyday and at least 4 dinners depending on final hotel choices.
All temple, shrine, museum and park fees are included that we attend as part of the group plan.
Your investment does not include:
Airfare to/from Japan or any fees associated with your tickets. Japan Photo Guide does have a relationship with a travel agency in Japan and can help you with airfare, but this is completely optional. If making your own reservations, it is very important to contact Japan Photo Guide before doing so to make sure times will work with the group.
As most people will be coming from different places, transfer to/from airport are not included.
Participants from from some countries may need a visa to visit Japan. Japan Photo Guide can help you with the process, but there may be additional costs.
Any meals/activities/experiences during free time are not included and some of these while together are optional and are not included.
While some meals will be included, often there are additional beverages that are not included like alcohol and sometimes soft drinks.
All personal expenses are not included.
Medical or travel insurance is not included.
Other Notes About Your Investment
These prices are in United States Dollars are based on a group of 5 or more participants. If the group participants turns out to be 4 or less, there is small group fee of $500 USD per person.
Photo Leader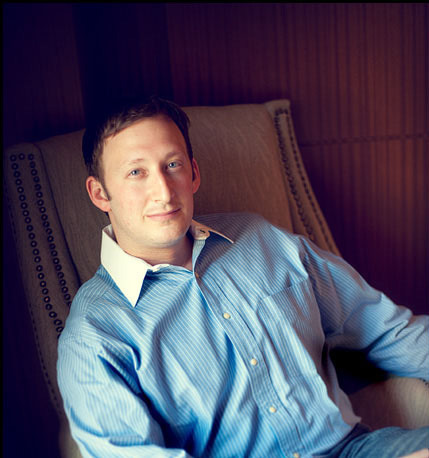 Evan Pike, a professional photographer and the founder of Japan Photo Guide, will be your primary guide throughout your journey in Japan. With over 4 years of experience living and traveling around Japan as a freelance photographer, Evan brings extensive knowledge and expertise to enhance your photography-focused trip. Although currently residing in the USA, Evan returns to Japan for extended periods 2-4 times a year, spending an average of nearly 3 months annually in the country.
With personal experiences and a network of connections cultivated through living and traveling within Japan, Evan is able to provide valuable guidance, assistance, and photography tips, ensuring a more enriching vacation experience for those visiting Japan. The core philosophy of Japan Photo Guide is to curate unique experiences and create lasting memories that extend far beyond the duration of the vacation itself.
When not in Japan, Evan operates a boutique portrait studio in North Carolina and also works as a photographer for USA Today Sports Images. Furthermore, Evan possesses an intermediate level of proficiency in the Japanese language, allowing for conversational, situational, and functional communication with locals during the trip.
Testimonials


Japan Photo Guide has helped more travelers from more 10 different countries visit and experience Japan. Please take a look at the testimonial page for the most recent reviews of guided tours of Japan, but here are a few quotes taken from the reviews:
Our group had a strong interest in landscape photography and he prepared many options and locations so that we could create our art in a variety of different locations. Other highlights of the trip were a portrait session he planned with locals as well as introducing us to Japanese food and culture including a private cooking lesson with a Japanese chef in her home. I am looking forward to visiting Japan with Evan's easy going personalty and warm smile!
Your ability to bridge the gap between U.S. and Japanese culture made the country come alive for me. You made it easy for me to see and do things that would have been extremely difficult and in some cases impossible.
Nothing is more valuable when visiting a new place than someone with first-hand knowledge of and experience with the geography, the culture, the people, and the sights. Your energetic and enthusiastic guidance through Tokyo made our trip effortless and maximized our enjoyment of this amazing city.
Additional Notes
Earthquakes
Earthquakes occur daily in Japan but high majority of them are so small they are not felt. In most cases, buildings in Japan are built to strict regulations to withstand moderate earthquakes but of course no place is completely safe nor can we predict earthquakes. In the unlikely event that we experience an earthquake of significance, it is important to be familiar with safety procedures. Japan Photo Guide highly recommends searching the web for this information but here is a good place to start your search.
The Tour and What to Expect
Japan Photo Guide tours are designed with specific photography goals in mind but to simply photograph Japan isn't enough. When possible and depending on the make up the group, cultural experiences will also be available to participate. These experiences are option and in some cases may come with an additional cost. In addition to time spent together in photography opportunities, there will be built in free time to explore Japan on your own if you wish. These other experiences and free time and built in the tours so that if spouses/friends/partners want to come that aren't as serious about photography, can still come along and have a good time, but also so that everyone can get the most out of the trip to Japan.
In regards to photography sessions, planned schedule with preferred places to go, but it is important that due to weather, lighting conditions or other circumstances that we stay flexible. In some cases, the next day plan may not be decided until the evening before or even morning of. There will be some cases where we have a few options and will leave the decision up to a group vote.
Cherry blossom season is perhaps the busiest time of year for travel to and within Japan. Most popular places will be crowded but we will take advantage of early morning or late evening light to hopefully avoid crowds but it won't always be possible. In some cases we may leave our hotel before sunrise and then after morning photography session we will return to hotel for breakfast and some rest.
All accommodations and hired transit (as well as public transit) will be clean, safe and hotels will have private bathrooms and showers. In general, Japan is a very safe and clean country, but still be mindful of valuables and your camera gear.
Please be aware that while we will not be taking place in any extreme workouts, there will be a considerable amount of walking and participants should be in good physical condition and health. In addition to walking quite a bit, both on flat surfaces and uphill/stairs, we will also be waking up before sunrise for some of the better photographic opportunities.
Cherry Blossom Timing
Cherry blossom forecasts are impossible to predict so far in advance, but we do know the average opening dates and full bloom dates from previous years. It was using these average dates that this tour was created in hopes of having good timing for all places. That being said, in rare years, like 2013, the cherry blossoms can open as much as 2 weeks earlier than expected. Again, very rare, but as we are dealing with nature, anything can happen. Even if we are too early or too late, the places we will visit will still be beautiful and our experiences will still be unforgettable... just not with as much white and pink blossoms in the background! Here are a few links for you to do your own research on cherry blossom opening/blooming dates:
Opening Date/First Bloom | Every city has a designated park/place with a tree selected as the first bloom tree. This is the date where that tree in that park blooms.
Full Bloom | Usually cherry blossom trees reach full bloom about 5 - 7 days after opening.
Falling Off | The cherry blossom petals start to fall off around 6 days after full bloom but can fall off earlier from strong wind or rain.
Average dates for many cities in Japan
Terms and Conditions
Insurance
Japan Photo Guide requires you to have health insurance that covers you while traveling. Travel insurance is strongly encouraged to help reduce risk of financial losses that could occur. Different restrictions and limitations apply to travel insurance so please contact your insurance provider of choice and read over the details of their policy carefully. Take into account factors such as weather, missed connections, unable to travel due to sickness, family emergency, injury, unexpected financial problems, airline strikes, or other personal issues.
Health Requirements
In most cases, tours in Japan require moderate activity levels but there will be a lot of walking. Additionally, you may find it difficult to adjust to multiple time zone changes depending on your country of origin. Waking up before sunrise for morning photography sessions also need to be taken into consideration as well as carrying your own photography equipment.
It is important to contact Japan Photo Guide before booking with any health or dietary concerns.
Most of the trip we will not be too far from hospitals or medical facilities, but there could be some days and time during transit where we are not within close range of immediate medical care.
Booking, Deposits, Cancellations and Refunds
Booking is available by first come first serve basis. To book a tour, you must submit the booking form and your deposit of $800 USD per person. Your spot is not reserved until you have submitted a form for your party and deposit per person. When booking less than 4 months in advance, payment in full is necessary.
If you need to cancel, you must submit the cancellation form and agree to the following conditions:
100 Days or more | You can receive a refund minus a $275 USD minimum cancellation fee per person plus any associated costs/fees (including credit card fees) charged by companies providing services, accommodations and experiences in Japan. Depending on the trip, fees could be in the amount of 25% to up to 100% of tour cost.
61 - 99 Days | You can receive a refund minus $550 USD minimum cancellation fee per person plus any associated costs/fees (including credit card fees) charged by companies providing services, accommodations and experiences in Japan. Depending on the trip, fees could be in the amount of 25% to up to 100% of tour cost.
60 Days or less through end of trip | No refund.
Tour Plan and Potential Changes
Japan Photo Guide designs tours with specific plans and goals in mind to experience all Japan has to offer, but in some cases, changes may need to be made without advance warning. Such changes could include but not limited to, accommodations, sightseeing schedule and experiences. When these changes need to be made, especially if weather is the factor for change, when possible, Japan Photo Guide will try to get input from the group when possible.
Model Photography Release
Japan Photo Guide reserves the right to use your picture, portrait, or photograph taken on tour in all forms and media and in all manners, including composite or distorted representations, for advertising, trade, or any other lawful purposes. Any photographs submitted to Japan Photo Guide also may be used online or printed for promotional use.
Note about the use of the word "Guide" in Japan Photo Guide:
Recently Japan has relaxed their laws about guides. The amended law allows people without a national tourist guide license to guide international travelers in their native language. That being said I still like to include the follow though it doesn't hold exactly as before:
---
I am not an official licensed guide in Japan or anywhere else! Japan has very strict guidelines on becoming an official guide. Basically there are 3 levels which now are all somewhat "grey areas" since the amended law:
1. English Speaking Guide(ESG): Officially licensed guide. She/He can do guiding, escorting, interpreting or doing anything
2. English Speaking Escort(ESE): Non-Licensed. She/He can escort the group and give them the instruction or information but cannot provide the history, culture, tradition and so on. With new laws, as long as I'm speaking to you in English, I an provide additional information.
3. English Speaking Assistant(ESA): Non-Licensed. She/He will just help boarding train or bus, or helping check-in etc.
I am number 2, ESE. This means that I cannot be paid to teach you about Japanese history, culture, traditions and so on. The "guide" in Japan Photo Guide is meant for photography location guide, not guide of Japan. Any payment is not to hire me as an "Official English Speaking Guide" in Japan.
---
Photography Tour vs Photography Workshop
While Evan is happy to share any advice and techniques related to photography, this is a photography tour designed for photographers to enjoy Japan. There are currently no "classes" or "workshops" planned though if interested, group discussion and reviews are always welcome.