Mar 24 | Evan | Comments Off

on Testimonials

|
Please take a moment to read the short thank you notes and testimonials from my previous trips. Let me know if you would like me to put you in touch with one of them!
_______
I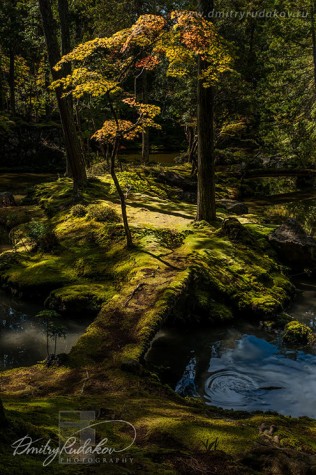 t was a great pleasure planning our trip to and visiting Japan with Evan. Our group had a strong interest in landscape photography and he prepared many options and locations so that we could create our art in a variety of different locations. Other highlights of the trip were a portrait session he planned with locals as well as introducing us to Japanese food and culture including a private cooking lesson with a Japanese chef in her home. Besides helping to create wonderful memories and experiences for us, Evan's guidance kept us efficient and able to see as much as possible in a limited amount of time. I am looking forward to visiting Japan with Evan's easy going personalty and warm smile. Thank you!
Dmitry Rudakov of Photosafari.ru
St. Petersburg, Russia
14 Day Group Photography Tour
Gallery of favorite photographs from our trip to Japan

_______
What an amazing experience! Travelling with Evan allowed me to see Japan in a way that I could never do on my own. Including what may seem like small things (like getting around the train stations) to the much larger things; including being able to speak with locals and organise taxis/transport to hunt down some fantastic scenic spots and organising portrait sessions to take amazing photographs. Evan took the time with each and every one of us on the tour to understand what we wanted to get out of our time and went out of his way to ensure we got to do as much (or as little) as we desired. Thanks again Evan – I'm already thinking about my next trip to Japan!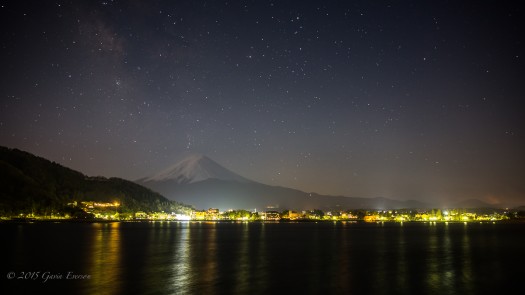 Gavin Everson
Sydney, Australia
2015 Cherry Blossom Tour
See more of Gavin's photos from the trip to Japan and his other travels
_______
Dear Evan,
I cannot thank you enough for guiding me through Japan. Your ability to bridge the gap between U.S. and Japanese culture made the country come alive for me. You made it easy for me to see and do things that would have been extremely difficult and in some cases impossible. I'll never forget feeding the deer in Nara, sleeping on a tatami mat in Miyajima, or sipping tea at a tea house in Kyoto. You flawlessly negotiated the travel logistics so that touring was pleasurable. Your Japanese language ability and your experience living and working in Japan enable you to really show the country to western tourists. You taught me so much about Shinto temples, Japanese food, and Japanese etiquette. You are also extremely flexible and easy-going, which shows in your willingness to tailor a tour a particular individual's abilities and interests. As an added bonus, your professional photographs are a wonderful memento of my trip to Japan. I'm sure that anyone who hires you as a tour guide in Japan will be just as thrilled as I am.
Barbara Sarshik
McLean, Virginia
7 Day Tour
_______
I had the pleasure of spending 10 days in Japan with Evan as my guide. Since I don't speak any Japanese and knew I wanted to do a lot of traveling within Japan, I decided it would make the experience a lot better if I traveled with a tour guide. I told Evan that while I was not into photography so much and it would be nice to have some photos of myself, I was more interested in eating good food, and lot's of it! Evan prepared a great tour for me that was focused on eating fantastic food. We spent time in Sendai, Tokyo, Kyoto, Hiroshima and Miyajima and Evan was able to introduce great places to eat and the local favorite foods from each place. I was surprised to find how little English was spoken outside of Tokyo, so having Evan along was very helpful and made my trip much more memorable. Thank you Evan!
Dr. S. Chatterjee
Washington DC
10 Day Tour
_______
Dear Evan,
Nothing is more valuable when visiting a new place than someone with first-hand knowledge of and experience with the geography, the culture, the people, and the sights. Your energetic and enthusiastic guidance through Tokyo made our trip effortless and maximized our enjoyment of this amazing city. Your sight-seeing excursions, culinary selections, and recommendations for leisure activities were all spot on, and your wonderful company made it an unforgettable experience. We cannot thank you enough for being such a pleasant, competent, and respectful guide.
Dr. D. Johnson
Chapel Hill, North Carolina
5 Day Tour
_______
Evan Pike was a terrific tour guide on my recent trip to Japan. Honestly I don't know how we would have gotten around without him. He knew all the best places to grab a bite to eat, helped show us some of the cultural hotspots that Tokyo had to offer, and did a great job helping us feel truly immersed in Japanese culture instead of just seeing the touristy parts of town. I hope to be able to return to Japan in the next few years, and when I do I will definitely be hiring Mr. Pike again!
Zack T. Medford
9 Day Tour
_______
"Brilliant experience – will definitely be the highlight of our times in Japan"
We had a great time, Evan was so fantastic and he had prepared the itinerary before we went to trip and every details was planned ahead with all the relevant details he talked about on his tour and also just some special tips. We did a long trip and it is absolutely worth it. We met with amazing culture, people and we got great shots during the all trip.
Evan was a brilliant, knowledgeable photographer and great guide around the Japan. I would recommend it to anyone (photographers-non photographers) wanting to see  Japan that is off the beaten track (for tourists) and learn a lot about the history behind the areas. We will definitely do the tour again.
We will come and visit Japan with Evan no doubt.
Serap & Kurtcebe
Istanbul, Turkey
14 Day Tour
More of Serap's photos from Japan and more of Kurtcebe's
_______
We've traveled all over the world but Japan is really somewhere that you want someone "in the know" showing you how to get around, how to handle the local customs and where to photograph key locations in the best lighting / time of day. We could not have wished for a better guide, photography guide and new friend to show us (and our two kids) around both Tokyo and Kyoto. Evan is patient, knowledgable and truly a joy to be around whether you are advanced and experienced (as my husband is) or you are like me and our kids (the always set on auto mode kind of photographers). He is well respected by the locals and knows his way around the Tokyo subway (which is NOT easy!). We spent 10 days in Japan during Cherry Blossom season and while everything was beautiful and awe inspiring in so many ways, one of my favorite moments was when Evan took us off the beaten path on a morning walk along the Path of Philosophy in Kyoto and showed us one of his favorite hidden temples. It was serene and just stunning and definitely not something we would have known to see on our own, or even with most other guides. Evan really helped make our trip unforgettable.
Franca Gullett
Texas
10 Day Cherry Blossom Tour
_______
I do not have enough superlative adjectives to describe Evan Pike's Japan tours. His fluency in Japanese and familiarity with the local customs are invaluable when trying to efficiently navigate a city as complex as Tokyo. He is tactful and will either play the expert guide when desired, or fade into the background and allow you to have unobstructed family time until he is needed. As a photographer, his personal skills and photos are excellent and speak for themselves; he can capture memorable and flattering photos of you and your family as you explore this beautiful country. As a photographic guide he can offer technical advice and help you find the best vantage points for your shots depending on your skill level or desires. He helped me access areas that I would not have been allowed into without his intervention. He will create the trip and experience that you want. We saw as much of Japan in 10 days with Evan as we would have in a month of unguided wandering.
Thanks Evan!
Chris Gullett M.D.
Chris Gullet Photography and directly to Japan Photos
_______
Evan was a great and knowledgeable guide throughout our tour in Japan. His support and ideas really helped to enhance our experience.
He organized a variety of activities for us, including both photographic and cultural. We had a photography session with kimono models, took a course in Japanese cuisine and visited many fantastic restaurants. We would gladly travel with him again!
Olga Rudakov of Photosafari.ru
St. Petersburg, Russia
14 Day Group Photography Tour
_______
I recently had plans to visit Japan, and needed assistance finding a tour guide and transportation service. I was having difficulty making custom arrangements for a large group and in dealing with tour companies directly.
It was my very good fortune to find Evan Pike. He stepped in and offered his services to help me make contact with a reliable agency as well as take care of all of the communication between them and I. Evan very patiently and quickly assisted me in determining where to go, what to see and making wonderful recommendations for our stay in Japan. My frequent emails to him were answered immediately and professionally.
The scheduled tour guide and bus service were exactly as arranged and suited our group to perfection. Everyone was delighted with the promptness, high quality and superior service we received as arranged by Evan. I wholeheartedly recommend Evan Pike for any travel plans to Japan and am more than willing to provide any further information to anyone upon request.
I cannot thank you enough for your invaluable assistance, Evan!
Darlene, Washington State
_______