Aug 01 | Evan | No Comments |
Sometimes when you've visited a place a few times, it can be easy to forget all the little things that you noticed when you first visited. Traveling with someone who has never visited a place helps you to remember what you first noticed and to notice new things as well! Teenagers are especially fun to travel with because they're not afraid to ask questions. The next couple of blog posts will focus on the "frequently asked questions" that this year's group asked. Perhaps you'll have some of the same questions when we visit Japan!
Can we do that again?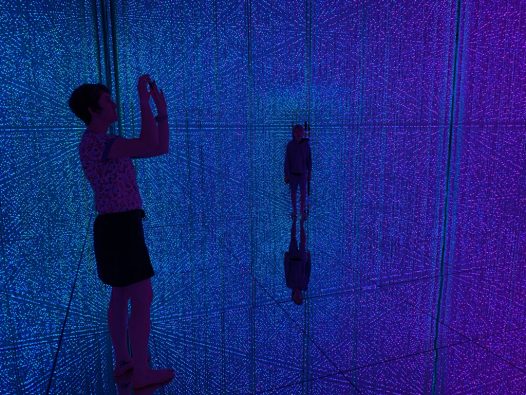 Of all the questions our students ask, our favorite is "can we do that again?" or its twin, "can we stay longer?" Most students' favorite experience on our trip was visiting Team Lab: Planets, an immersive art installation is Odaiba, one of the newer areas of Tokyo created out of reclaimed land in Tokyo Bay. Team Lab is an artist collective that creates pieces unlike anything you've ever experienced. At "Planets", we jumped in giant bean bags, walked through knee-high water with digital "fish" floating in it, and walked through strings or lights and a room of giant floating spheres. Elements of the installations were static, but typically you'd never experience the same room the same way twice. Your movements and the timing of your visit, combined with the movements of the people around you, create a unique experience each time you visit. Students wanted to go through another time after we finished!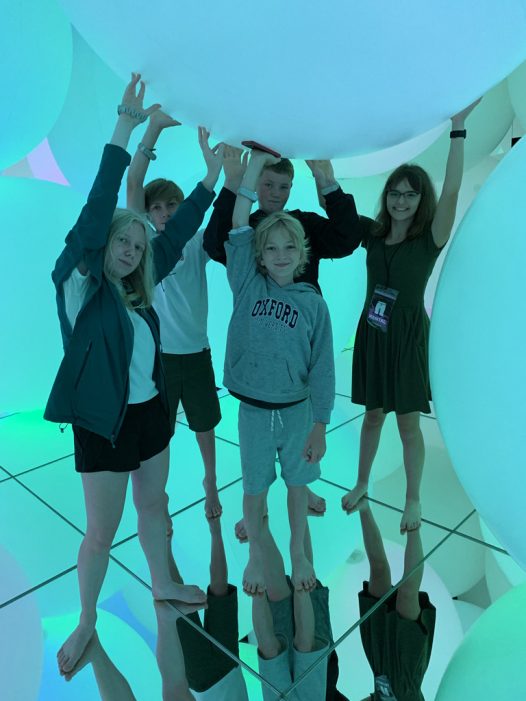 Students also really enjoyed Orizuru Tower in Hiroshima. The top of the tower has an amazing observation deck that overlooks the "Atomic Bomb Dome" and the Peace Park and provides a beautiful vantage point to see the entire city and the nearby mountains. "Orizuru" means crane, a reference to the ubiquitous paper cranes associated with Sadako and the children's peace monument. Students especially liked the slide (yes, like a playground) that made up part of the path down from the top of the tower. They wanted to walk back up and slide again! Other popular "repeat" spots included arcades, ice cream shops, and covered shopping arcades like Teramachi in Kyoto. It's fun to return to a favorite store or restaurant when I visit Japan, and it's so rewarding when students want to return too.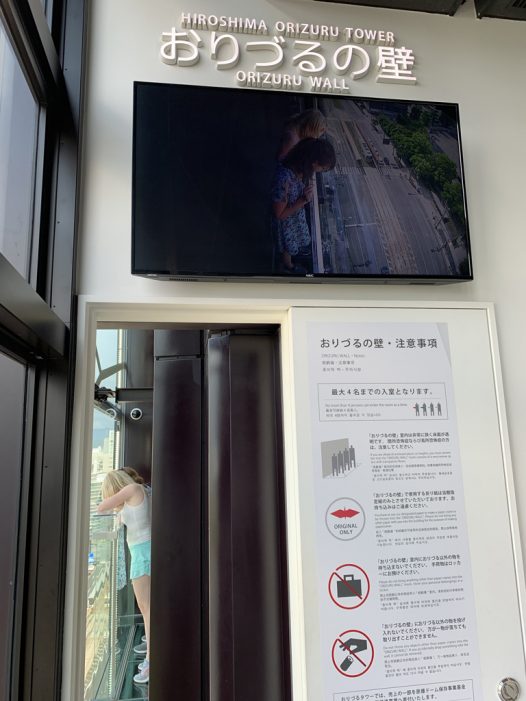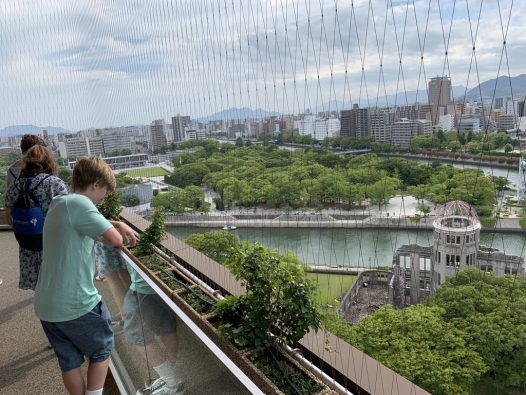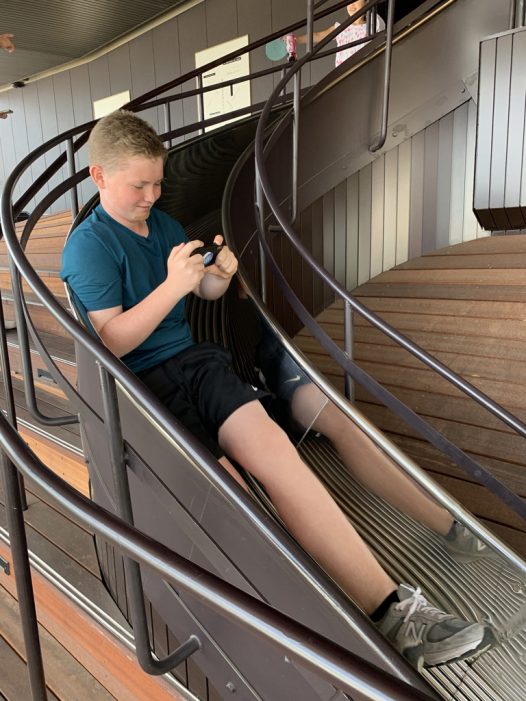 That's it for the "FAQ" and our 2019 trip report. We're excited about the 2020 trip. Traveling in Japan is always a great experience, and we hope that our students will stay curious and keep asking questions!
This summer, Japan Photo Guide by Evan Pike was once again able to offer a spectacular trip to Japan just for Cary Academy students. Katie Taylor, 6th grade Language Arts teacher and Japan enthusiast, co-led the group with Evan. We began our trip in Tokyo, then traveled to Nagoya, Hiroshima, and Kyoto before returning home from Osaka. This post is written by Katie Taylor, a 6th grade teacher at Cary Academy and Japan enthusiast. Read about our 2016 trip to Tokyo, Hiroshima, and Kyoto or see all reports from the 2018 tour of Japan or 2019 tour of Japan.