Oct 05 | Evan | No Comments |
Step by step traveling procedures in June and Oct 2022
Yes, it might be still too early to say it's "Post COVID" particular in Japanese standard, but things are clearly changing in the right direction even in Japan when it comes to international traveling! We just recently shared the exciting news about Japan finally opening its border to international tourists without any restrictions (tour groups or individuals) after the country finally opened its borders on June 10th 2022 to tour groups only. This time though, it is completely open without any restrictions. Since the country has been so strict about international travelers entering Japan for such a long time, we thought it would be helpful to get an inside experience of what exactly you have to do when traveling to Japan. 
In this article, we provide actual pictures and steps of a traveler who traveled from Hawaii to Japan in June 2022 so that you can also prepare yourself for your journey to the country. Yes, it's from a few months back so things have changed, but you can get a sense of what the traveling procedure is like so that you can start thinking about a photo tour of Japan. (Note: the traveler holds a Japanese passport, but as of Oct 11th 2022, procedures are the same for any individual travelers if he/she is a Japanese citizen or not so this is still informative for anybody.)
What you need to prepare before traveling to Japan
If you were traveling to Japan as of June 2022 below items were needed to enter Japan. (This article is only focusing on tourists, thus we are omitting the information for business personnel and international students/interns.)
PCR test within 72 hours before traveling to Japan (+-$150 per test) needed to use the particular certificate (updated June 2022) 
Vaccine & booster record (upload to the app MySOS) 
Q&A
However, as the Japanese Prime Minister made an announcement on September 22nd 2022, the requirements for entering Japan have changed dramatically (individual tourists will be finally welcomed back, no daily limit of entry, no more visa applications for those who have not had visa requirements prior to COVID, and no more PCR test if you have 3 vaccines done) and below items will be required as of Oct 11th. There are slight differences between those who have had 3 COVID vaccines or not so you need to know what is required in your case.
Those who have had 3 COVID vaccines:
Those who have not had 3 COVID vaccines:
Proof of negative test within 72 hours of departure (not antigen test) 
As you probably noticed, you still need to download the app MySOS for traveling to Japan. This was not required prior to COVID, but this is something you must have to travel to Japan today. With the app, everything is smooth as you can provide the proof of vaccine/proof of negative test as well as submit the questionnaire so everything is in one spot. As you use the app, it starts from the red screen shown below and as you provide information and documents, the screen color changes to yellow and so on. In order to enter Japan without any hiccups, the screen needs to turn to blue by the time you are passing immigration so that you can avoid extra steps to pass through the immigeration.
*This is the actual smart phone app screen for MySOS. It starts from Red, but once you submit all the necessary documents and they review, the color changes to Yellow. Further, the color changes to blue and green so know the colors of MySOS and what each means.
Traveling from Hawaii/Daniel K Inouye Airport
When international travel first opened up in June 2022, only 5 airports were accepting international flights in Japan. These were Haneda(Tokyo), Narita(Tokyo), Kansai(Osaka), Fukuoka(Fukuoka), and Nagoya(Aichi). To follow these airports, at the end of June, both Naha (Okinawa) and New Chitose (Hokkaido) opened up to allow international flights to depart/arrive. As Oct 11th fast approaches, Japan welcomes any travelers from around the world, we are expecting more airports opening up as well as more flights being available for travelers.
Here is an experience of traveling from Hawaii, Daniel K Inouye Airport to Haneda Airport in Tokyo Japan as of June 20th 2022. The waiting time in line to get everything sorted out before passing immigration was 30 minutes total. As indicated above, if you have everything ready in MySOS you won't have any problem and it should be smooth. However, every airport is different so come prepared to arrive at the airport early!
Things hopefully have changed since then, but one thing that was inconvenient traveling in June through Daniel K Inouye Airport was that they didn't open the gated waiting area for this particular flight to Japan till an hour before the flight so that not everyone had a comfortable chair to sit and wait until an hour before the flight departed. As more fights become available and COVID measures get relaxed, hopefully airport functions like how it used to be so that we don't need to worry about stretching legs before being on an international flight in a restricted position on a plane for hours.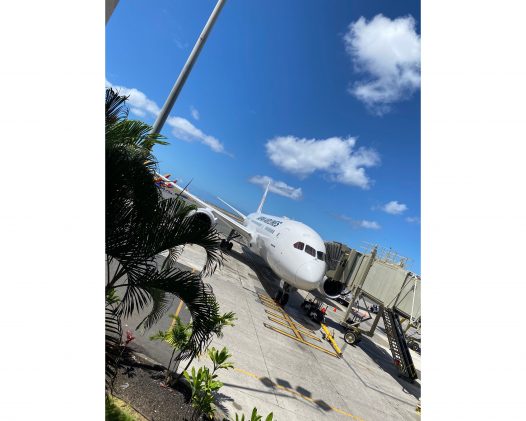 Procedures at Haneda Airport
Entering Japan during and post COVID time (current) is quite different from how it was before, prior to COVID time. It's a lot better in the last few months, but you might need to be prepared to cover a long distance of walking from A to B to C and even D and further. One great thing though is that it has improved dramatically over the last months and it is expected to get better so the time it takes to pass the immigration is way shorter than how it used to be. Now that you no longer need to take a PCR test at the airport and staff at the airport are getting more used to the new normal, it won't be as stressful for visitors as it was before.
In this individual's case, she traveled with a toddler, thus she had a priority to pass the immigration with COVID measures a lot more quickly than others. Even though they had to cover the same distance of endless walking around the airport, the time it took them to pass everything was only 10 to 15 mins, when it used to take hours and hours. However, you need to have everything prepared to be able to pass each station of checks with MySOS ready in hand so be prepared to have everything listed above so that you don't need to waste extra time at the airport.
A useful tip you might like to know is that MySOS requires the internet. Haneda Airport like other airports have free Wifi so connect to the free Wifi as soon as you get a chance so that everything is smooth. If you are planning to rent a pocket Wifi, until you pass the immigration, you can't get there so you first have to use free Wifi at the airport unless you are fine paying high cost of international roaming from your home country! Furthermore, when you return to your home country through Haneda Airport, the airport is yet operating at a full capacity as of Aug 2022 so if you travel at night, you may not have all the options available to eat and shop so make sure to finish your souvenir shopping before arriving at the airport as well as don't get disappointed with the food choice the airport provides in the evenings.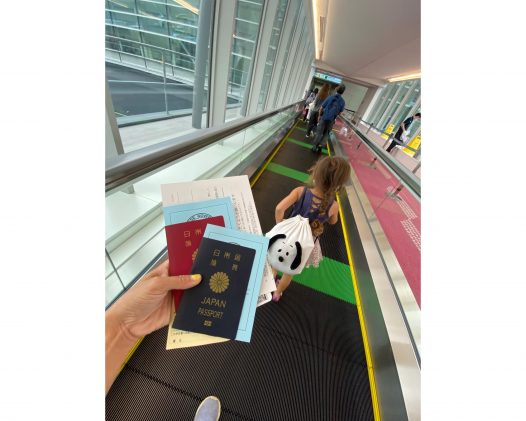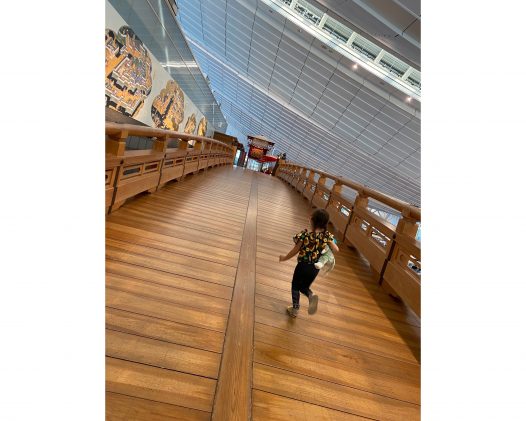 Conclusion
Hopefully this article has provided you with some insightful information about what it is like traveling to Japan in 2022 and gave you confidence to plan a trip there. Yes, things are constantly changing and for the better so let's hope next year we don't even need to download MySOS app etc, but for now, follow the simple procedures and finally enjoy the time to visit Japan! Yes, it's time to go and capture beautiful Japan on the photo tour of Japan that we all long been waiting for.
For those of you who want to know the changes that will take place starting Oct 11th 2022, there is another article in detail that you can read about so check out the article here.