Hello and welcome to Japan Photo Guide! Since 2011, I have prepared almost 40 trips to Japan leading photography tours of Japan and sometimes trips for schools to Japan or family tours of Japan.
I typically have some group photography tours of Japan planned and available to book but also offer consulting for photography tours of Japan, partner with other photographers wanting to sell their own photography tour of Japan and create private custom tours of Japan. Private tours of Japan are sometimes photography inspired tours of Japan but also sometimes general tours of Japan. Take a look at a general info of tours by Japan Photo Guide and what you can expect on a photography tour of Japan or a cultural tour of Japan.
It's not enough to simply go to Japan, take some photos and buy some souvenirs. It's about having unique moments and experiences that you can't forget. My goal isn't to just guide you around Japan and take a few photos, but instead, to create experiences that you will always remember and always miss once your trip is over. Experiencing Japan made my life better, and my aim is that along with my guidance, experiencing Japan will change your life as well.
Contact Japan Photo Guide today to start planning your photography tour of Japan or family trip to Japan!
Intro & Highlights
2022 Photography Tours of Japan
2021 Cherry Blossom Tour of Japan
2023 Photography Tours of Japan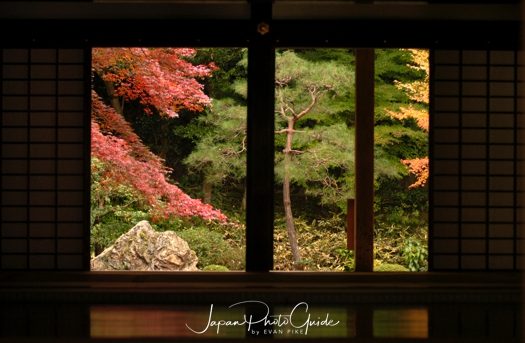 Tour Itinerary
Each photography tour of Japan is customized considering the following factors:
Time of year visiting Japan
Specific photography interests of photographers in the group
Hobbies and interests of group members
Travel preferences of group members
Dietary restrictions and preferences of group members
Skill level of photographers - all skill levels are welcome
Of course each day of the photography tours of Japan is a little different but a typical day of a photography tour looks like this:
Wake up before sunrise for our photography goal that morning
Return to hotel for breakfast and short break
Some combination of general sightseeing, lunch, cultural experiences and free time
Photography goal for sunset
Dinner either together or on your own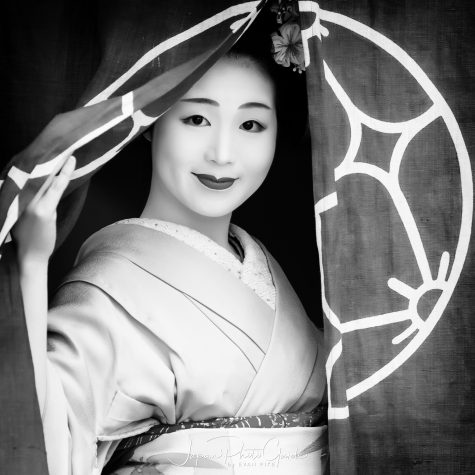 Extension
Group tours of Japan sometimes offer extensions for the group or opportunities for a private extension.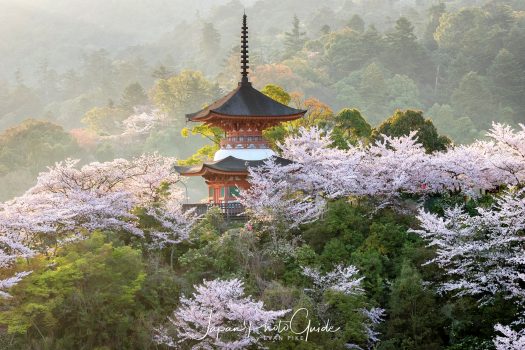 Accommodations
While Japanese accommodations are typically smaller than other countries, we will stay in a combination of Japanese Ryokans and "Western" style hotels, that will typically be 3 or 4 star accommodations. Japan is generally a very safe country, but certainly all of the places we will stay will be in safe locations as well as being convenient to our trip itinerary and being comfortable. Here are a few of the hotels I often reserve to give you an idea of the types of accommodations you can expect as an example, not necessarily where we will stay this trip:
Tokyo | Royal Park Hotel, The Shiodome
Kyoto | Royal Park Hotel, Kyoto
Miyajima | Grand Hotel Arimoto
There are some areas of Japan where we will not be able to find hotels to stay in as nice as these or times when we may sacrifice slightly on luxury in order to spend more time sleeping (in other words, staying closer to our photography locations in Japan), but all accommodations will be clean, safe and comfortable enough to get good night's rest.
Again, these are just examples and not necessarily where we are staying. Please contact me should you have concerns or questions about where we are staying for the photography tour of Japan.
Hotels and Rate of Japanese Yen
Planning a photography tour to Japan takes months of preparation and research. I usually start the process with my travel agency about 9 - 10 months before the tour of Japan is scheduled to start. This means the exchange rate of Japanese Yen can change quite a bit in that time. If the rate does trend in a considerably unfavorable way, instead of asking for money, I try to find more reasonable hotels tend to pick more 3 star than 4 star accommodations and if the opposite, we will end up in either slightly nicer places or more convenient locations. Again though, all accommodations on our photography tour of Japan will be clean, safe, in a good location and well reviewed!
Investment
Photography tours of Japan vary by time of year, number of days touring Japan and the number of group members touring Japan, but in general, photography tours of Japan are around $500 USD per person per day. Of course this can vary depending on many other factors, like fluctuations in exchange rates and private tours of Japan which I can cater specifically to you travel preferences and budgets.
Photo Leader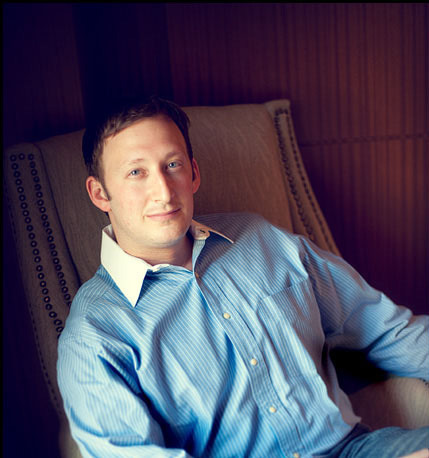 Evan Pike, professional photographer and founder of Japan Photo Guide will be your main guide in Japan. Evan spent more than 4 years living and traveling around Japan as a freelance photographer. Though currently living in the USA, Evan returns to Japan 2 - 4 times a year for weeks at a time. On average, Evan spends almost 3 months of the year in Japan. Through personal experiences and connections gained by living/traveling within Japan, Evan offers guidance, assistance, and photography tips, to create a much more meaningful vacation for those visiting Japan. The main idea behind Japan Photo Guide is to create unique experiences and memories that will last much longer than the vacation itself. When not in Japan, Evan runs a boutique portrait studio in Cary, NC and is a photographer for USA Today Sports Images. Evan can speak intermediate Japanese--conversational, situational and functional.
Testimonials


Japan Photo Guide has helped more travelers from more 15 different countries visit and experience Japan. Please take a look at the testimonial page for the most recent reviews of guided tours of Japan, but here are a few quotes taken from the reviews:
Our group had a strong interest in landscape photography and he prepared many options and locations so that we could create our art in a variety of different locations. Other highlights of the trip were a portrait session he planned with locals as well as introducing us to Japanese food and culture including a private cooking lesson with a Japanese chef in her home. I am looking forward to visiting Japan with Evan's easy going personalty and warm smile!
Your ability to bridge the gap between U.S. and Japanese culture made the country come alive for me. You made it easy for me to see and do things that would have been extremely difficult and in some cases impossible.
Nothing is more valuable when visiting a new place than someone with first-hand knowledge of and experience with the geography, the culture, the people, and the sights. Your energetic and enthusiastic guidance through Tokyo made our trip effortless and maximized our enjoyment of this amazing city.
Additional Notes
Earthquakes
Earthquakes occur daily in Japan but high majority of them are so small they are not felt. In most cases, buildings in Japan are built to strict regulations to withstand moderate earthquakes but of course no place is completely safe nor can we predict earthquakes. In the unlikely event that we experience an earthquake of significance, it is important to be familiar with safety procedures. Japan Photo Guide highly recommends searching the web for this information but here is a good place to start your search.
The Tour and What to Expect
Japan Photo Guide tours are designed with specific photography goals in mind but to simply photograph Japan isn't enough. When possible and depending on the make up the group, cultural experiences will also be available to participate. These experiences are option and in some cases may come with an additional cost. In addition to time spent together in photography opportunities, there will be built in free time to explore Japan on your own if you wish. These other experiences and free time and built in the tours so that if spouses/friends/partners want to come that aren't as serious about photography, can still come along and have a good time, but also so that everyone can get the most out of the trip to Japan.
In regards to photography sessions, planned schedule with preferred places to go, but it is important that due to weather, lighting conditions or other circumstances that we stay flexible. In some cases, the next day plan may not be decided until the evening before or even morning of. There will be some cases where we have a few options and will leave the decision up to a group vote.
All accommodations and hired transit (as well as public transit) will be clean, safe and hotels will have private bathrooms and showers. In general, Japan is a very safe and clean country, but still be mindful of valuables and your camera gear.
Please be aware that while we will not be taking place in any extreme workouts, there will be a considerable amount of walking and participants should be in good physical condition and health. In addition to walking quite a bit, both on flat surfaces and uphill/stairs, we will also be waking up before sunrise for some of the better photographic opportunities.
Terms and Conditions
Insurance
Japan Photo Guide typically requires you to have health insurance that covers you while traveling. Travel insurance is strongly encouraged to help reduce risk of financial losses that could occur. Different restrictions and limitations apply to travel insurance so please contact your insurance provider of choice and read over the details of their policy carefully. Take into account factors such as weather, missed connections, unable to travel due to sickness, family emergency, injury, unexpected financial problems, airline strikes, or other personal issues.
Health Requirements
In most cases, tours in Japan require moderate activity levels but there will be a lot of walking. Additionally, you may find it difficult to adjust to multiple time zone changes depending on your country of origin. Waking up before sunrise for morning photography sessions also need to be taken into consideration as well as carrying your own photography equipment.
It is important to contact Japan Photo Guide before booking with any health or dietary concerns.
Most of the trip we will not be too far from hospitals or medical facilities, but there could be some days and time during transit where we are not within close range of immediate medical care.
Booking, Deposits, Cancellations and Refunds
Booking is available by first come first serve basis. To book a tour, you must submit the booking form and your deposit of $800 USD per person. Your spot is not reserved until you have submitted a form for your party and deposit per person. When booking less than 4 months in advance, payment in full is necessary.
If you need to cancel, you must submit the cancellation form and agree to the following conditions:
100 Days or more | You can receive a refund minus a $275 USD minimum cancellation fee per person plus any associated costs/fees (including credit card fees) charged by companies providing services, accommodations and experiences in Japan. Depending on the trip, fees could be in the amount of 25% to up to 100% of tour cost.
61 - 99 Days | You can receive a refund minus $550 USD minimum cancellation fee per person plus any associated costs/fees (including credit card fees) charged by companies providing services, accommodations and experiences in Japan. Depending on the trip, fees could be in the amount of 25% to up to 100% of tour cost.
60 Days or less through end of trip | No refund.
Tour Plan and Potential Changes
Japan Photo Guide designs tours with specific plans and goals in mind to experience all Japan has to offer, but in some cases, changes may need to be made without advance warning. Such changes could include but not limited to, accommodations, sightseeing schedule and experiences. When these changes need to be made, especially if weather is the factor for change, when possible, Japan Photo Guide will try to get input from the group when possible.